See Why Our Patients are Raving
At Bates Orthodontics, we're reimagining orthodontic care. We are committed to outrageous quality with exceptional service – but don't just take our word for it.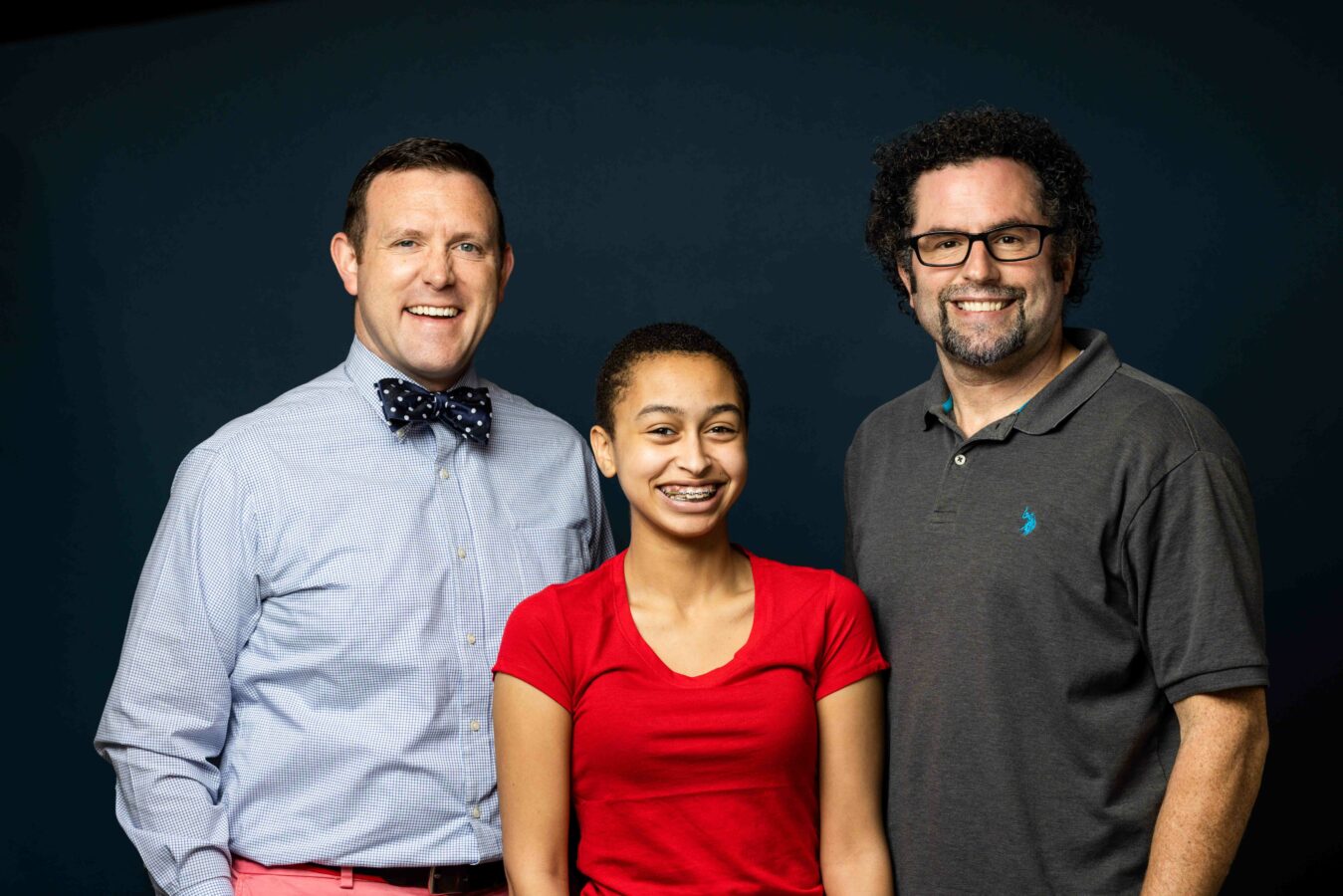 These Kind Words Make Our Day
We work hard to make our patients happy and these words affirm the work we put in each day. We hope they show the many different aspects we consider when working with patients including quality care, patient experience, and excellent results.
You'll be spoiled here with great customer service, clean everything, and high tech tools. My favorite is the big TV… screen on the ceiling where I can watch Netflix while I get my teeth checked out. Also, Dr. Bates knows his stuff. I can trust him to have my best interest in mind. Read Moore "Paola Ely"
Paola Ely
Professional, well-kept, very friendly & personable orthodontics office! Highly recommended.
Charles Monnich
I've been working with Bates Orthodontics for 5 years now. I am so fortunate to be apart of an outstanding… team! Not only are the girls the best team players, but Dr. Bates is an excellent orthodontist that works hard to get a great outcome on each patient's treatment. You will NOT regret visiting our office for your complimentary consultation! We would love to meet you and have you apart of our Bates Braces family! Read Moore "Abigail Fulgham"
Abigail Fulgham
Dana Brindle
This office was very responsive to our online inquiry and appt. set-up. They confirmed my choice right away, Vanessa sent… me online paperwork and an email requesting any additional info. that was needed! I had nothing to do once I got there but check -in. Everyone was so nice! Jenny the Treatment Coordinator answered all our questions, had our ins. benefits ready and knew all of the paperwork. We didn't feel rushed at all, but it was organized! Who wants to spend all day in a dental office?!? We met the Dr. who was kind, welcoming and described what needed to be done and approx. how long it would take. My son felt comfortable proceeding so we signed up right away. We had already known what we were looking for and they were able to do his fist appt and digital scans right away. Even better that we didn't have to make another appt to come back! Even the ortho. tech was great and worked with my son while I finished the paperwork. I found this office through our ins. co. website as I wanted to be able to use our benefits with someone in our plan. I'm so glad I did! It was an easy location, nice environment and I look forward to my son reaching his orthodontic goals with such a great place that really seems like a well oiled team with the caring of a family environment! Thank you all! Read Moore "Kelly West"
Kelly West
My daughter LOVES Bates Orthodontist and the staff is AMAZING!
Blueberry
I absolutely love this office, they make you feel comfortable, very informative with everything schedule to work around your schedule!!!… I have recommended this place to EVERYONE ❤️ Read Moore "Kierra B"
Kierra B
I used the Chester location and I am SO PLEASED with the customer service and overall experience my son and… I received from consultation to application. Dr. Bates takes his time to listen to questions and explain procedures during consultation. And our technician today, Taniqua, was SO FRIENDLY! She explained everything she was doing during the process, going out of her way to make my son feel comfortable while getting his braces put on. I would absolutely recommend anyone to schedule a consultation with them if you are shopping for braces! Read Moore "Nicole Perretta"
Nicole Perretta
Janice Salley