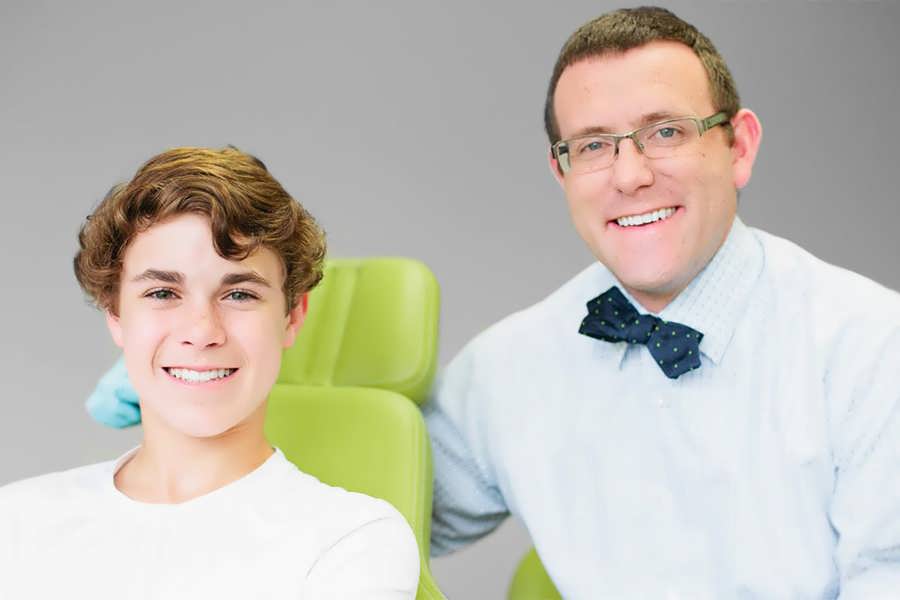 Our mission is to provide an exceptional orthodontic experience in a professional and caring environment. We love watching beautiful smiles develop over time and look forward to helping you achieve your ideal smile! We realize that choosing an orthodontist is a significant decision. With so many options around, how do you decide which is best for you?
IT'S IMPORTANT TO US THAT YOU FIND A PLACE WHERE YOU FEEL COMFORTABLE.
HERE ARE SOME REASONS WE THINK WE MIGHT BE THE RIGHT PRACTICE FOR YOU:
EXPANDED ACCESS
Dr. Bates has increased appointment blocks to enable him to provide better service and spend more time with each patient. We also offer Friday appointments to provide additional options.
CUSTOMIZED TREATMENT PLANS
Dr. Bates will work with you to customize treatment for your unique needs. After we analyze the information from your initial exam, we'll determine the best course of action and design a treatment plan that's the right fit for you.
CONVENIENT LOCATIONS
No matter where you live in Richmond, we have convenient locations to meet your needs. Our offices are located in the West End, Northside, and Chesterfield.
EXCELLENT CUSTOMER SERVICE
When you become a patient at Bates Orthodontics, you become part of our family. We're committed to providing superior service and will do everything we can to help you have a positive orthodontic experience.
HIGHEST QUALITY MATERIALS
Excellent treatment requires excellent materials, so we only use the highest quality braces and wires. Nearly 100% of our materials are manufactured in the USA. Dr. Bates is also certified to use Invisalign® and Invisalign Teen®, the best clear aligner system for "invisible" orthodontic treatment.
NO PRESSURE
Your first visit to our office is designed to be comfortable and informative—we'll discuss your expectations, needs, and treatment options. Dr. Bates will advise you of the optimal time to begin orthodontic treatment, and if it's appropriate to wait, we'll suggest annual or semi-annual observation visits until it's the right time to begin. We'll never pressure you to start treatment—only give you our recommendations to ensure the best possible outcomes.