See Why Our Patients are Raving
At Bates Orthodontics, we're reimagining orthodontic care. We are committed to outrageous quality with exceptional service – but don't just take our word for it.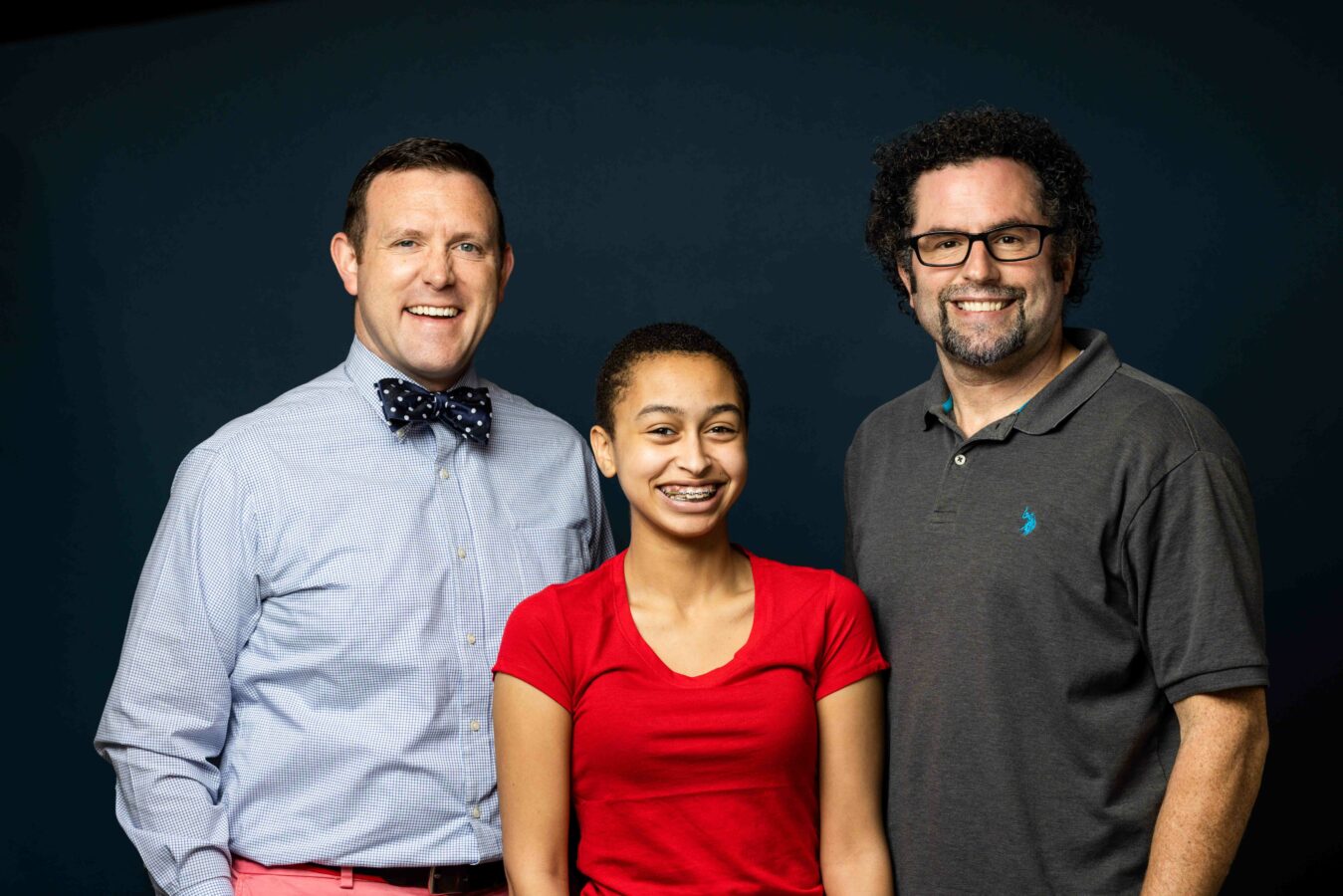 These Kind Words Make Our Day
We work hard to make our patients happy and these words affirm the work we put in each day. We hope they show the many different aspects we consider when working with patients including quality care, patient experience, and excellent results.
I went to Dr. Bates for numerous things, crooked teeth, alignment, and TMJ issues. Dr. Bates treated my crooked teeth… without necessitating a full alignment when other orthodontists wouldn't (and it was super reasonably priced), he was flexible with my time constraints (on when I would be moving), and most importantly he changed my life with my TMJ. I have no words to describe how incredibly overwhelmed I was that Dr. Bates helped stop the constant pain I had in my jaw and ear from the TMJ. I felt like crying tears of joy because it was absolutely affecting my everyday life. Although, my TMJ isn't completely gone, the everyday pain is no longer an issue. I cannot thank Dr. Bates and his staff enough for completely changing my life. Thank you from the bottom of my heart. If you're contemplating an orthodontist, I urge you. Please look no further. Bates Orthodontics is where you need to go. Read Moore "Tiffany Ngo"
Tiffany Ngo
jessica tyler
Katrina Davis
The staff was very friendly and courteous,especially with everything extra that they have to do with the Covid.
denise cordova
This was a very friendly environment! They went the distance to make it a pleasant experience for my son. I… would recommend them to anyone. Read Moore "Chimene Freeman"
Chimene Freeman
From the time I walked into the office till the time I left, the experience there was Amazing literally everyone… there including Dr. Bates made me and my daughter feel so welcomed and so comfortable. They all work extremely hard and deliver fast! I 100 percent recommend Bates Orthodontics!! Read Moore "tinean coles"
tinean coles
Bates Orthodontics has been an amazing experience twice now for their expertise in braces. Dr. Bates has got to be… the most up-to-date and knowledgeable Orthodontist in this area and has never failed to beautifully create a smile that we're proud of. Highly recommend this practice and have several times with the same results for those families as well. The staff is priceless with their personal care, always smiling and happy and very efficient. We have never waited for an appointment and they are always on time, state of the art equipment and comfortable modern offices. Simply the best all around. Read Moore "Janet Cole"
Janet Cole
I am so impressed with Dr.Bates and the entire staff. My son and I never have to wait, everyone is… always respectful. We've always been updated on office policy in a convenient uncomplicated way. Grateful, Tiffany Stephens Read Moore "Small Thyme Bites"
Small Thyme Bites
Dr. Bates and his staff provide a great service. Professional, thoughtful and, most importantly, Dr. Bates stays current with what's… happening in the world of orthodontics. The office has a very friendly feel and you know you are in good and informed hands when getting work done here. No one will regret getting orthodontic services at this clinic. Read Moore "Mignon Robinson"
Mignon Robinson