We're excited to announce that our new Bates Orthodontics location is officially open and accepting patients! This state-of-the-art facility is centered between the Northside, Scott's Addition, and Bellevue neighborhoods, and offers a welcoming and relaxing atmosphere. While we are excited about this new location, our priority continues to be our patient's smiles. Our office is equipped with the latest technology, allowing us to continue to provide high-quality orthodontic treatment.

Our new office also comes with some exciting upgrades to make each visit memorable. You'll feel right at home with our deluxe (Blanchard's) coffee bar, individual patient TVs, and an iPad game room (which will be open again soon!).
We offer a variety of services for all ages administered by our award-winning staff. We look forward to serving you and your family at our beautiful new location. Check out these photos of our office and schedule your next appointment or complimentary consultation with Dr. Bates today!
Front Desk
Lobby/Waiting Area
Hallway
Patient Seating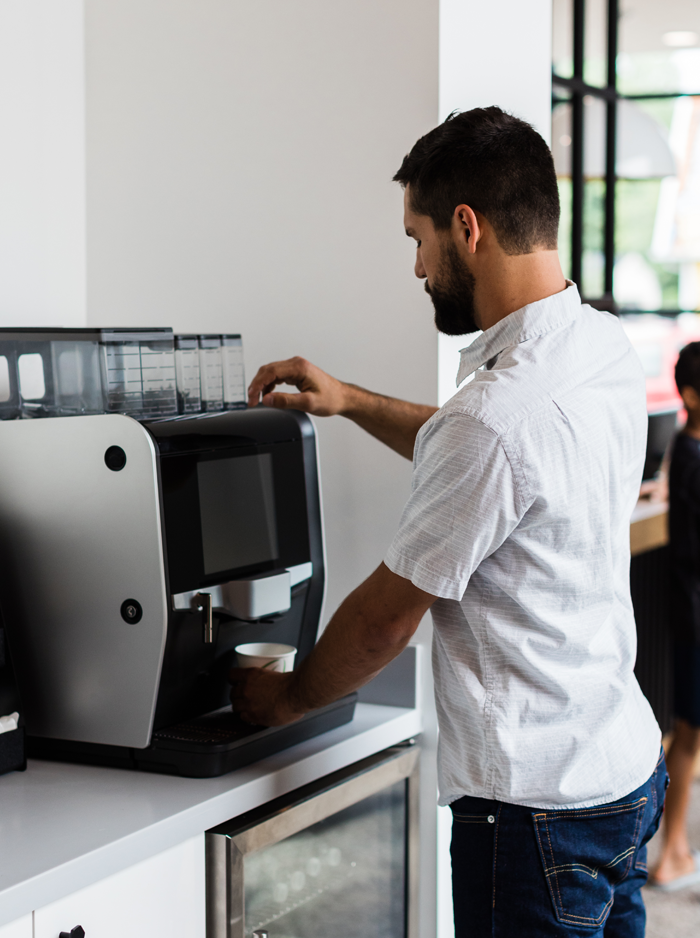 Coffee Bar & Tooth Brushing Station