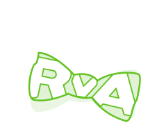 SERVICES
We believe that a great smile can change a life. We offer many different services to get you to the smile you always dreamed of.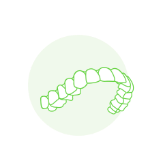 INVISALIGN
We are Platinum Plus Invisalign certified. Invisalign is a clear, removable alternative to braces that shift your teeth over time.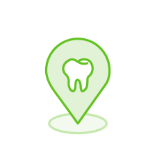 LOCATIONS
No matter where you live, we have three convenient locations in the greater Richmond area to meet your needs.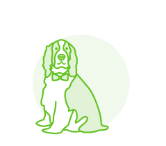 CONTACT
We offer convenient appointments to provide better service and spend more time with each patient.
SCHEDULE A COMPLIMENTARY CONSULTATION TODAY!
Richmond's Top Rated Orthodontist
Bates Orthodontics offers high-quality orthodontic services lead by Dr. Sheldon Bates who is an orthodontist serving the Greater Richmond Region of Virginia. He and our friendly, talented staff love helping patients achieve the smile they've always wanted. We believe the process should be convenient and fun. That's why we strive to make each step simple.
TESTIMONIALS
WHAT PEOPLE ARE SAYING

We are on round two of braces with Dr. Bates and his team. He is an incredibly informative, gentle and responsive doctor. All of my questions are answered thoroughly. My kids love him and love going to his office. His staff is cheerful and relational. Also, having gone to a number of orthodontists in the past, we are thrilled that Dr. Bates has great affordable pricing and good payment plans. We are thankful to have such a great orthodontist since we have quite a few more braces to go!
JEN

Wow! The staff at Bates have it together. When we arrived shortly after school let out, there was a full house. But to my delight, patients were treated efficiently and smoothly and before I knew it, we were next. I'm new to the whole orthodontia world and even though it's only been a few months, the difference in my son's smile is amazing! Thanks for your wonderful service. Can't wait to see how this all turns out!
SANDEE